Kela Veterinaria
Our Belgian distribution business is focused on bringing to market products for both companion and livestock animals that provide added value to veterinarians. Our business philosophy is based on providing quality, earning trust and ensuring serviceability and flexibility. Delivering quality products that meet the needs of the market is our priority. We have all the capabilities to ensure that every step of the process, from production to distribution, is followed up according to strict quality standards.
We make daily efforts to earn the trust of our customers, veterinarians or wholesalers. To this end we bundle all forces to ensure that medicines are always at a constantly high quality. Trust from our customers and business partners also comes from providing a reliable service and being flexible in our execution. Our commitment is to ensure a strong basic portfolio that is readily available in the market. That's why we deliver stock to our wholesale partners on a daily basis. It allows veterinarians at all times to access the necessary medicines at their wholesaler in a seamless and timely manner throughout the country. Our team of sales representatives commit to sharing their know-how with the veterinarians and provide technical product support where needed.
Kela Veterinaria NV
Registered office
Sint Lenaartseweg 48
2320 Hoogstraten
RPR Antwerpen, dep. Turnhout
Belgium
Tel: +32 (0)3 780 63 90
Email: info.vet@kela.health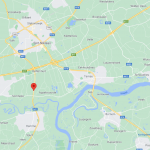 Business address
Nieuwe Steenweg 62
9140 Elversele
Belgium
Tel: +32 (0)3 780 63 90
Email: info.vet@kela.health
What makes us different?
Our unequalled experience
Our people's background
The value in what we do
Productfinder
View products in your region
Our portfolio covers a comprehensive range of animal and human health products.