Kela has been producing and supplying pharmaceuticals since 1941 with penicillin as our flagship product.
Because of our long-term expertise and know-how, we can offer premium animal health products for livestock producers all over the world.
In 1991, Kela took over the company Phenix pharmaceuticals. During the past 30 years, Kela continued offering both Kela and Phenix branded products worldwide.
Kela's vision and strategy is to build a strong Kela brand. That is why in some countries we have started the process of moving to one single brand.
This year we have set up a campaign in Thailand to move from Phenix to Kela.

We are proud to announce that in March 2021, Thai FDA approved the Kela brand for our entire product range. We will sell out Phenix branded stock in Thailand and will continue with a full focus on Kela branded products.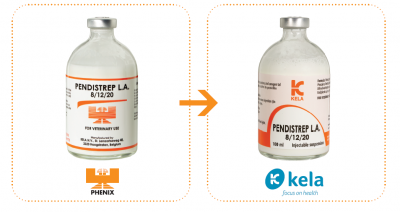 We guarantee that our customers will receive the same premium quality from Belgium as usual. They will continue to receive exactly the same product with the same name and colour, only with a new design.
Our entire product range will be recognizable under the same look.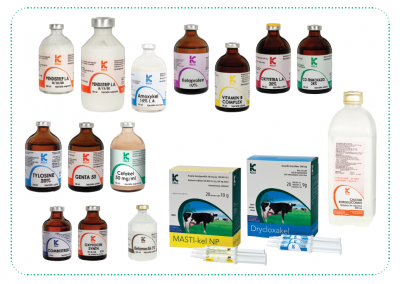 We consider this as an opportunity to grow stronger!
Kela has fully aligned the brand change campaign with its local distributor in Thailand. We thank all our customers in advance for keeping the trust!
In case of any question, please reach out to us on info@kela.health