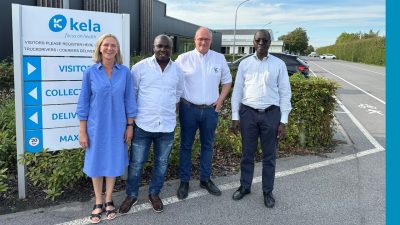 We would like to extend gratitude to Dr. Azibé from Caphavet for his recent visit to Kela and for his exceptional commitment as our long-term business partner.
We appreciate the time and effort invested in visiting our new facilities and in engaging with our team members.
Together, we can achieve even greater milestones and drive positive change in the field of animal health in Cameroon.